VideoChannel is the curatorial platform for audio-visual art, operating between 2004 and 2014 in total 10 years, before the project became on completed museum department of The New Museum of Networked Art.
VideoChannel came alive when Agricola de Cologne started his global networking project [R][R][F]200X–>XP in 2004, as a project environment focussed on new forms of video within the thematical context of "memory & identity".
In 2005, VideoChannel started the first screening of selections from the comprehensive video collection in collaboration with media art & video festivals around the globe. A land mark was the presentation in the context of the Biennale for New Media and Video – Santiago de Chile 2015 – taking place at Museum of Contemporary Art Santiago de Chile – and became this way, an individual platform for art & moving images. Numerous presentations followed in many parts on the globe.
As a curatorial platform, Videochannel is aimed to experimenting in curating audio-visual media – generating a unique collection of artvideos on the topics "memory & identity". A specific feature is representing the dual system – operating and exchanging between virtual (online) and physical space.
VideoChannel became basis and starting point of divers activities in audio-visual art, for instance, for CologneOFF – Cologne International Videoart Festival – http://coff.newmediafest.org (founded in 2005), as well as CTF – Collective Trauma Film Collections – http://ctf.engad.org
The very comprhensive museum department of VideoChannel is directed and curated by Wilfried Agricola de Cologne

Agricola de Cologne
is the artist brand, launched on 1 January 2000, standing for the concept of multidisciplinary media artist and curator living in Cologne, representing, as such, an experimental media art project for itself.
Agricola de Cologne
will be starting in 2015 another new life, like he started with his physical birth the first life, the second life when he started as a visual artist in 1980 which ended via a terrorist attack in 1998. Reborn, he strated his third life as a virtual artist and curator on 1 January 2000, which will be finalized as a first phase at the end of 2014, to be followed by a second phase as his forth life in 2015.
Like the project Agricola de Cologne and its und his image, also website is a work in progress, focussing in the beginning only on the third life starting in 2000 from point zero.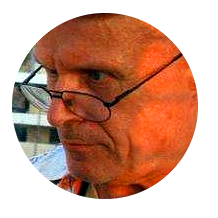 Agricola de Cologne
was launched on 1 January 2000 as an artist band standing for the interdisciplinary media artist, creator of experimental films and videos, curator of media art, mediator, festival director, multi-media developer, programmer and designer of culture. As such, he is representing a hugh network himself. While his activities before 2003 were mainly virtual, the concepts of his activities after 2003 were focussed on the exchange between virtual & physical space.